G LOOMIS GCX 854C JWR
GCX JIG AND WORM CASTING 854C
Success on the water requires versatility. Bass may respond to squarebills at first light, pivoting to Carolina rigs by midmorning and Ned rigs after lunch. To catch fish all day – every day – anglers need a comprehensive selection of handcrafted, precision-balanced rods that provide the strength, accuracy, and dependability required to best every adversary. For 2021, G. Loomis introduces the new GCX series: A collection of 23 casting and spinning rods offering anglers a competitive advantage.  
"The emphases for the new GCX series are durability, action, and performance," notes Steve Rajeff, Director of Engineering for G. Loomis. "We selected materials for GCX rods to yield an optimum balance of strength and durability while reducing weight for feel and sensitivity."
Handcrafted in Woodland, Washington, the new G. Loomis GCX series incorporates iconic actions and innovative design features that anglers have come to expect from a brand that refuses to rest on its laurels. "We achieved the specific actions and powers of GCX series rods by blending graphite of different modulus with impact-resistant resin materials," reflects Rajeff.
G. Loomis engineered each GCX blanks using proprietary Multi-Taper Design technology to enhance durability while further decreasing the blank's weight. A series of "micro tapers" within the overall taper of the rod, the exclusive Multi-Taper Design process enables rod engineers to use more material on potential stress points and less material everywhere else. The result is a broad library of precisely defined rod lengths, powers, and actions that strike the perfect balance between durability and performance.
Enhancements that increase angler efficiency also extend to the GCX guide train. Each rod is equipped with a SeaGuide Hero One guides to help minimize line tangles and maximize casting performance. "In designing the new GCX series, we fine-tuned guide sizing, quantity, and placement to enhance balance and feel within the series," asserts Rajeff. New SeaGuide RA ceramic ring inserts are 30% harder with 60% more impact resistance than traditional aluminum oxide rings, while also weighing 13% less. Anglers wielding GCX rods can now cast longer and with greater confidence.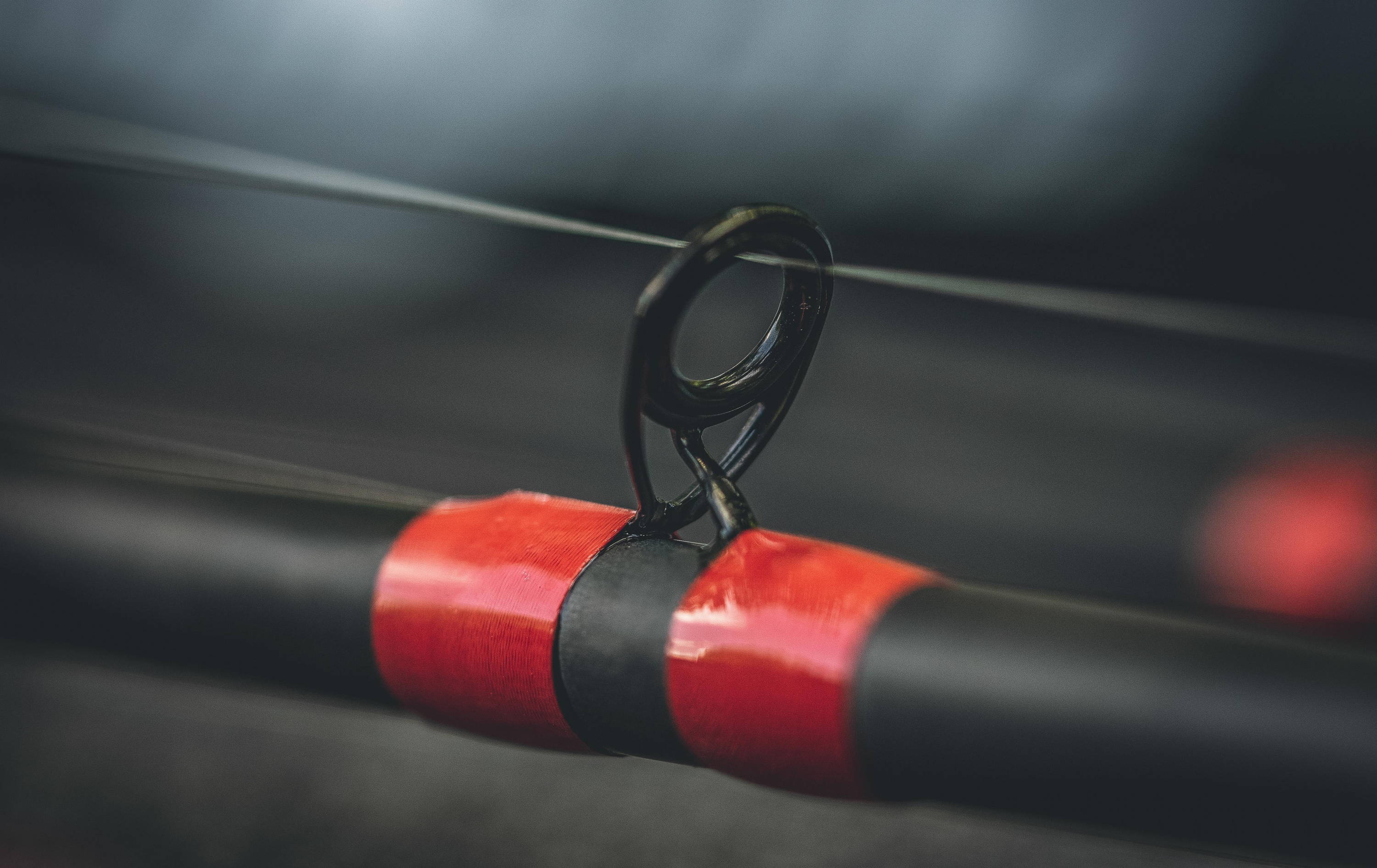 Refinements continue along the entire length of each GCX rod. Solid or split-grip premium cork handles deliver the performance and feel that anglers expect from a G. Loomis rod. Fuji reel seats provide a comfortable and reliable union between rod and reel. Eye-catching red thread wraps adorn each blank, making GCX rods easy to identify in the locker, on the deck, or in the hand.
Pair technique-specific G. Loomis GCX rods with Shimano reels and PowerPro braided fishing line for optimum performance. The crankbait-specific GCX 843C CBR – a 7'0" Medium power rod with moderate-fast action – is an excellent choice when cranking a squarebill, particularly when paired with a Shimano Curado 200 PG loaded with 12 to 15 pound-test fluorocarbon. Anglers presenting a classic Carolina Rig should reach for the GCX 893C JWR – a 7'5", Medium-Heavy power casting rod with extra-fast action – paired with a Shimano Curado 200 HG reel spooled with 40 pound-test PowerPro. Finesse anglers wielding Ned Rigs will appreciate the GCX 842 SJR – a 7' Medium power, fast action spinning rod – paired with a Vanford 2000 reel spooled with 10 pound-test PowerPro and finished with an 8 pound-test fluorocarbon leader. Anglers who prepare smarter and fish harder need to look no further than the G. Loomis GCX series.
G. Loomis rod designers draw from more than forty years of intense dedication to exceeding the expectations of the most demanding anglers. GCX rods deliver the optimum blend of performance and durability in a range of technique-specific powers and actions designed to boost effectiveness on the water. The GCX lineup includes 14 casting models and nine spinning models that enhance versatility and satisfy the needs of every bass angler. GCX rods will be available soon from authorized G. Loomis dealers with an MSRP of $249.99 to $279.99.
Cast a G. Loomis GCX today.
FEEL CONNECTED.
Features:
Multi-Taper Design

SeaGuide Hero One Guide Train

Premium Cork Handles

Fuji Reel Seats

Handcrafted in Woodland, Washington, USA

Limited Lifetime Warranty